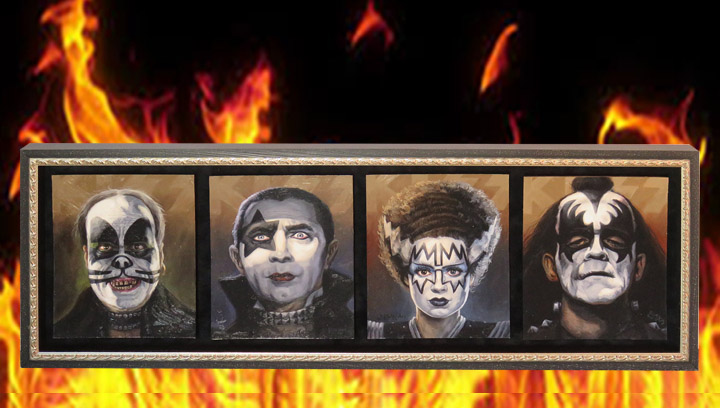 Rocky Horror Reimagined ….
This piece really rocked the shop! Hollywood has always attracted these types of individuals. They have an uncanny way of morphing into most unusual interpretations. What a brilliant concept. Could this be the next cult movie in the making. Somebody….take the ball and run with it. 
We started with 4 raised panels of separate acrylic paintings floated on deep deep black suede.. I was really thrilled with the choice of moulding. A deep shadow box  in a misty grey brown, accented with a generous gold fillet on the inside. There is no glass in this piece so the raised panels seem to float on top of a bottomless pit….burning in hell forever. ha ha ha!